Client: Oakley
Product: Golf attire and sun glasses
Golfer: Rory MclIroy
Agency: Factory Design Labs
ACD: Josh Willis
AD: Bryan Cavanagh
AB: Jill Groves
Producer: Steve Dolden of MKUltra Productions
Fixer: Patrick Daly of Yoke Productions
Crew: All local and all amazing!
Retoucher: comps Rod McLean
Final Retouching: Scott Dorman of Smalldog Imageworks
We had been planning for a month to shoot Rory in north Ireland for Oakley's Spring 2012 collection with Factory Design Labs. This was just supposed to be a typical shoot with our biggest issue being the weather. Then 3 days before we were to jump on a plane he won the U.S. Open with a record 16-under-par. The quiet remote golf course in Northern Ireland became the place to be to welcome Rory back to Ireland. We were shooting a 6 image ad campaign at 6 different locations on the course. The 8 hours on set became 6 because Rory had a victory celebration in Dublin later that evening and of course the weather was just as planned, 3 seasons every 30mins. Oh yeah, and we had 400 fans following us to each location, surprisingly the only "bogey on the set" I had to retouch out was the paparazzi photographer hiding in the weeds trying to get his "secret" shot. All that being said it could not have worked out more perfectly, the client, agency, crew, and Rory all kicked some serious ass.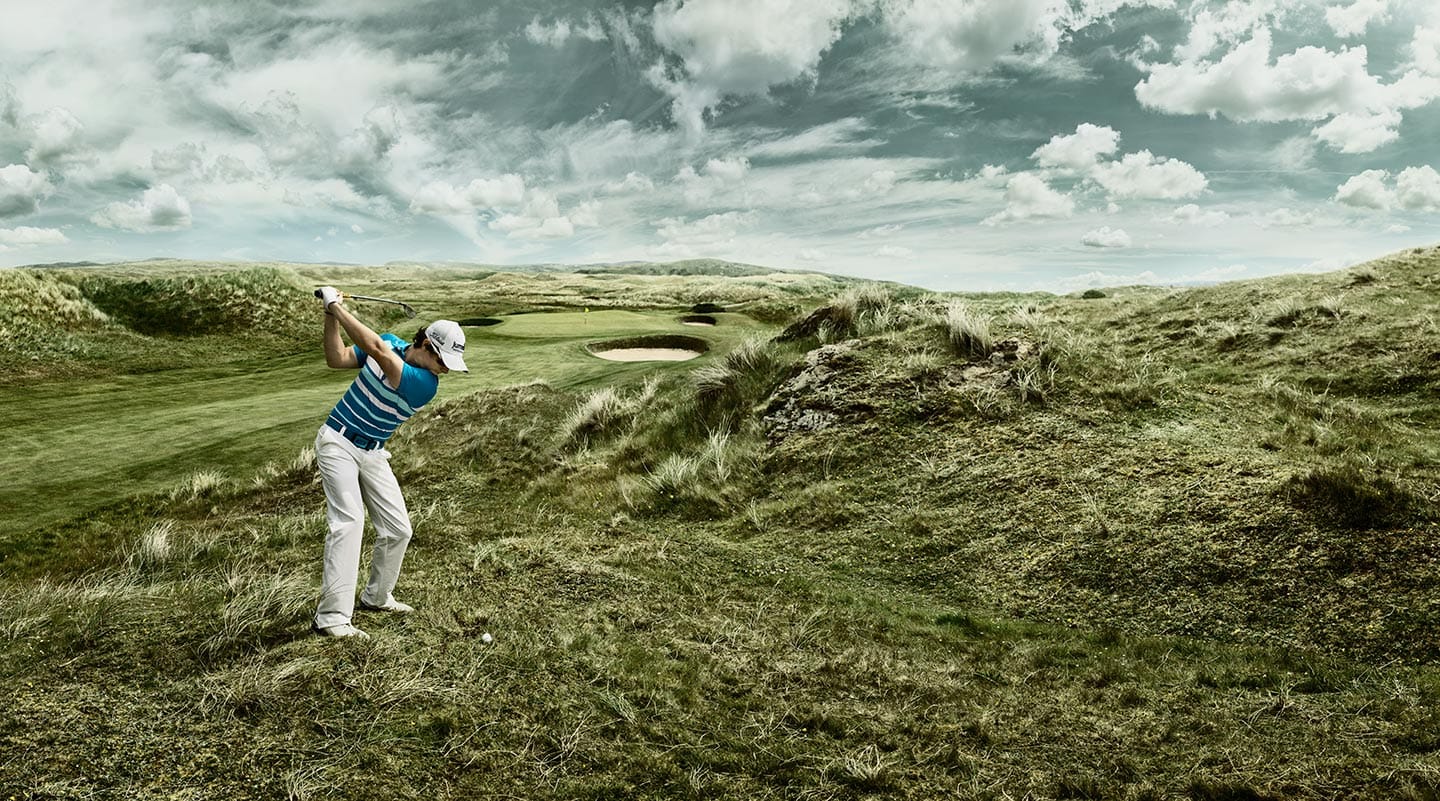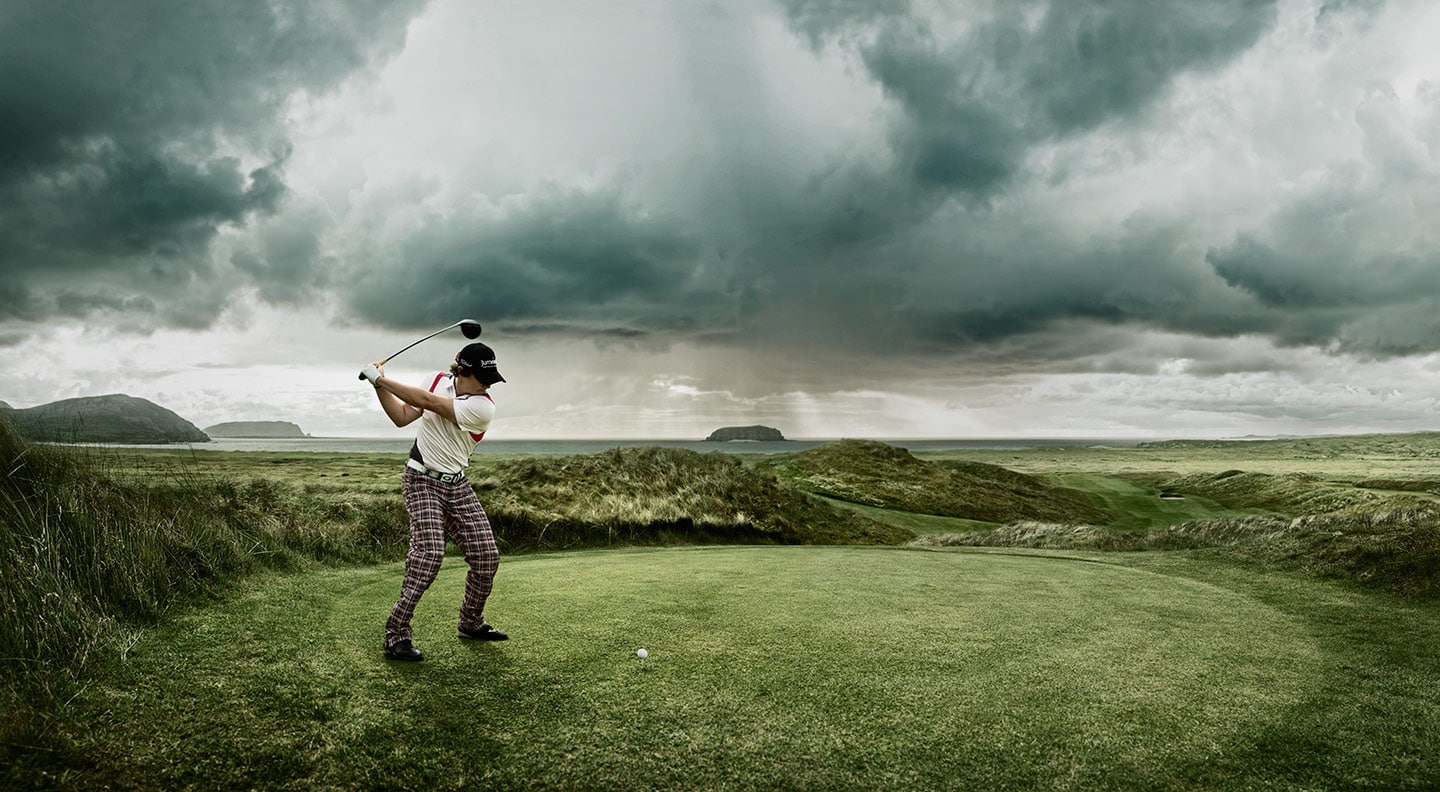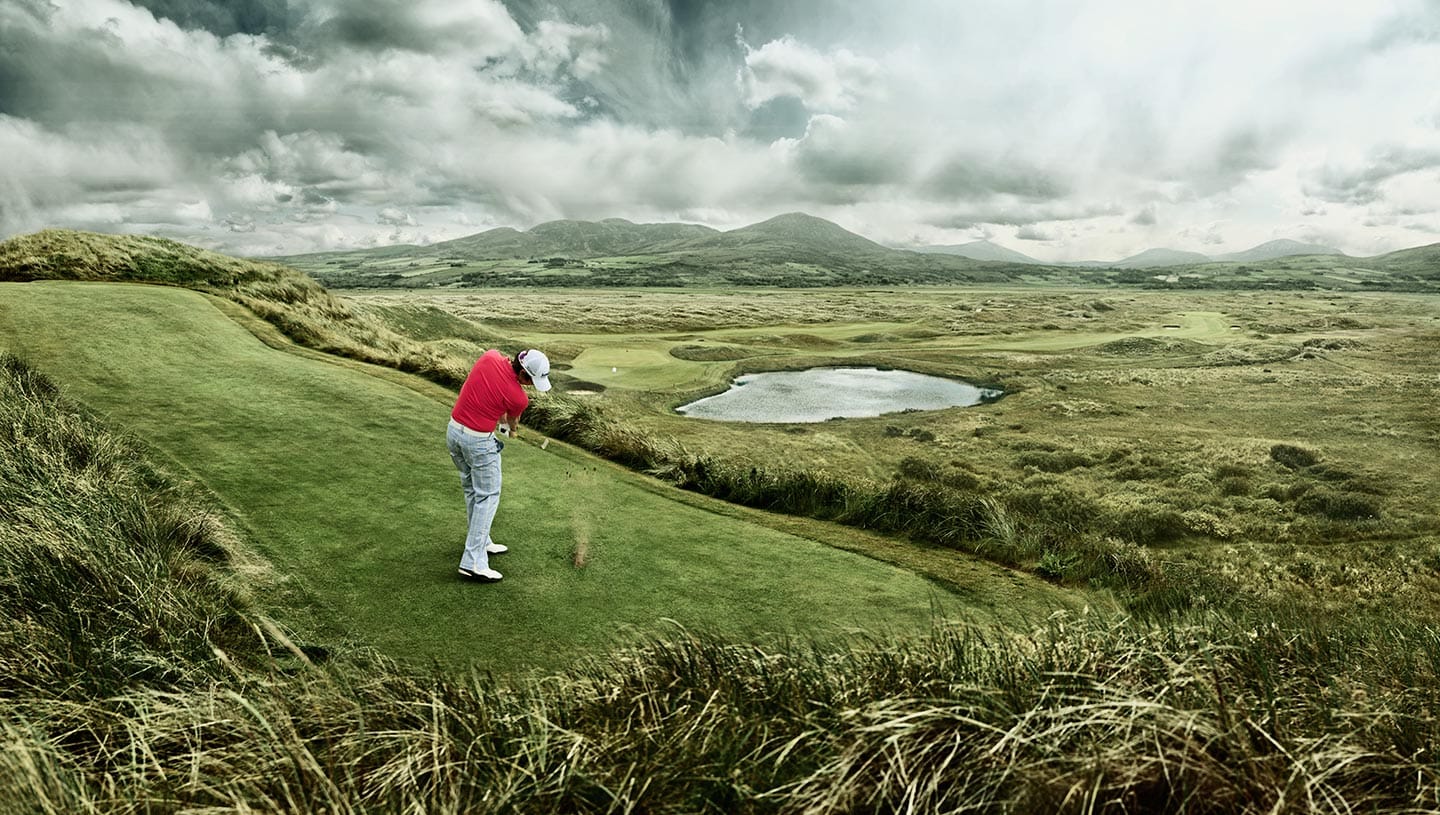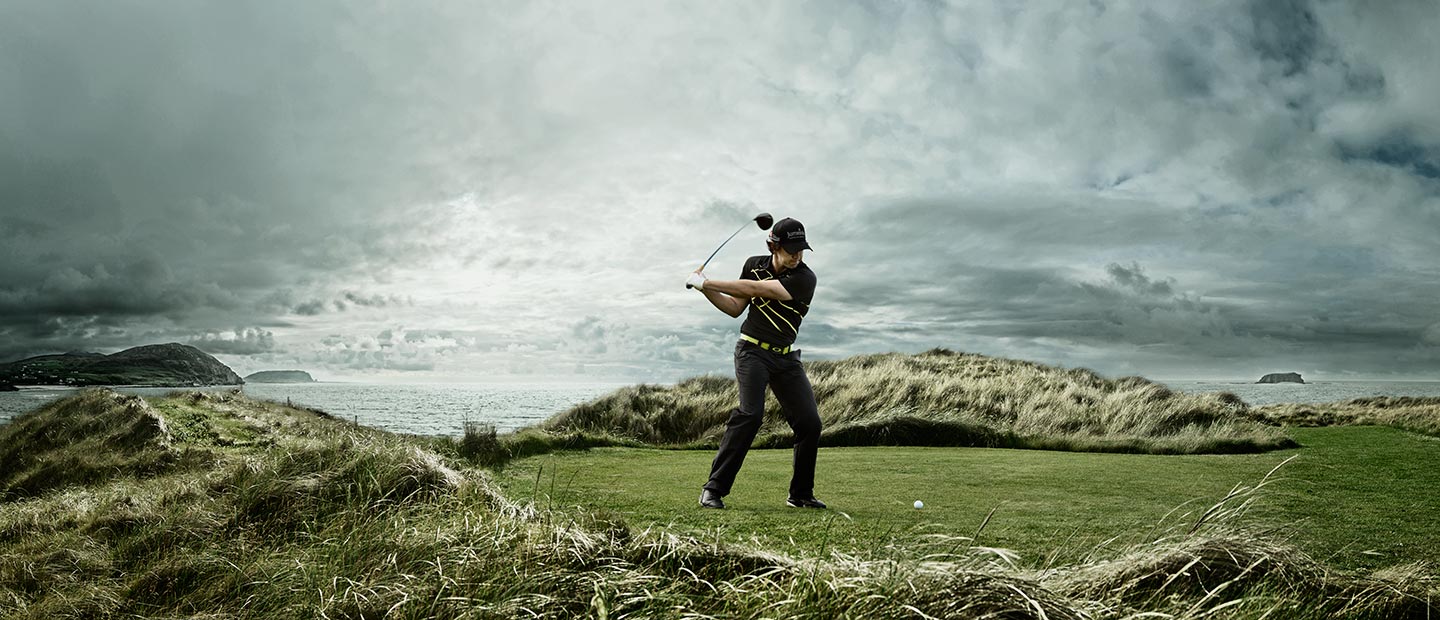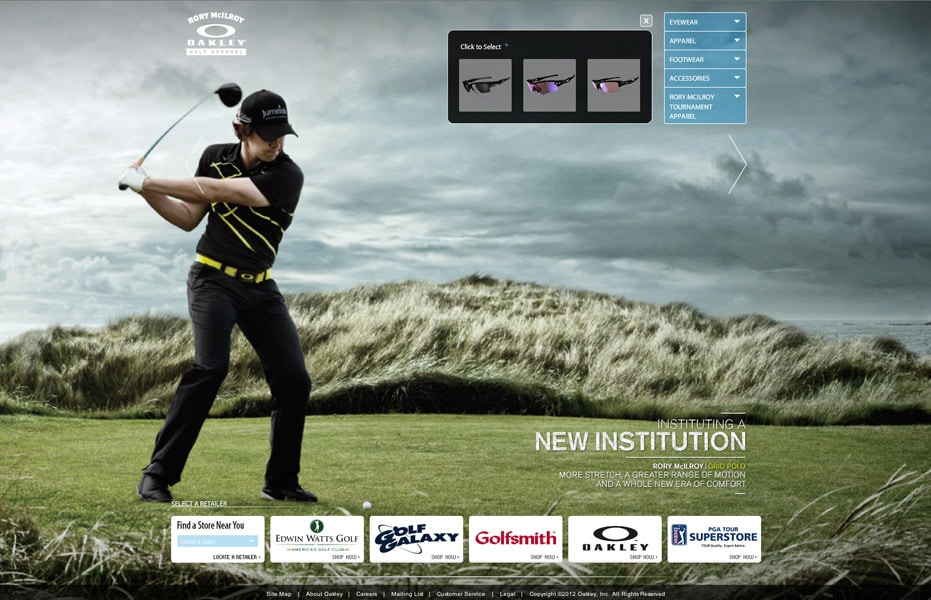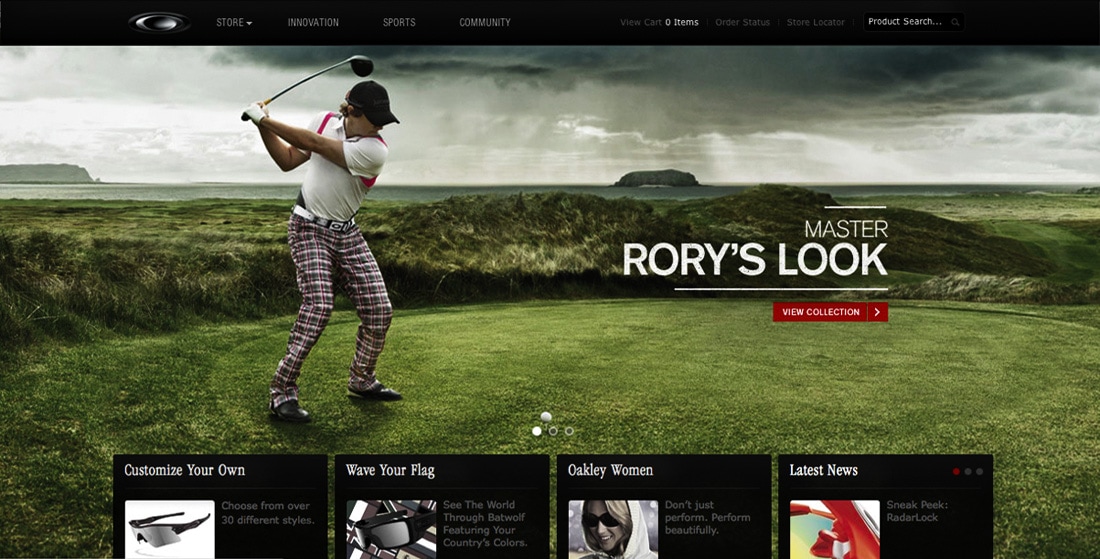 Rod McLean is a renowned commercial and advertising photographer, specialized in active lifestyle, sports, and portrait images.
Click here to visit the homepage and explore all galleries