Client: Oakley
Product: Golf attire and sun glasses
Golfer: Ricky Barnes
Agency: Factory Design Labs
ACD: Josh Willis
AD: Bryan Cavanagh
AB: Jill Groves
Producer: Steve Dolden of MKUltra Productions
Fixer: BajaLA Production Services
Crew: All local and all amazing!
Retoucher: comps Rod McLean
Final Retouching: Scott Dorman of Smalldog Imageworks
The 1st part of the shoot took us to North Ireland, 20 hour days and low sun the whole day, like shooting with endless morning sun but with rain every hour.   The next stop was a golf course in Baja Mexico, you ever see a sun chart for Baja in July, the sun literally shoots straight up, there is no morning light shot.  Usually on the tech scout we spend the whole time looking at the sun seeker app trying to determine what will be the best time to shoot at each location, on this one we didn't even need to worry about that, we just knew it was going to be above us.  We had to scrim everything, 20×20 silk overhead, multiple 4×4 silver reflectors to backlight the talent, plus a 6×6 black shade for the camera, pop up tents for the clients and crew.  We were shooting 8-10 shots per day and every one was a location change so all the gear had to be broken down and loaded back onto carts. I stayed around to shoot background and foreground plates to match, it took us a couple days to get all the plates because we only had 45 mins of usable light in the morning and even less in the evening.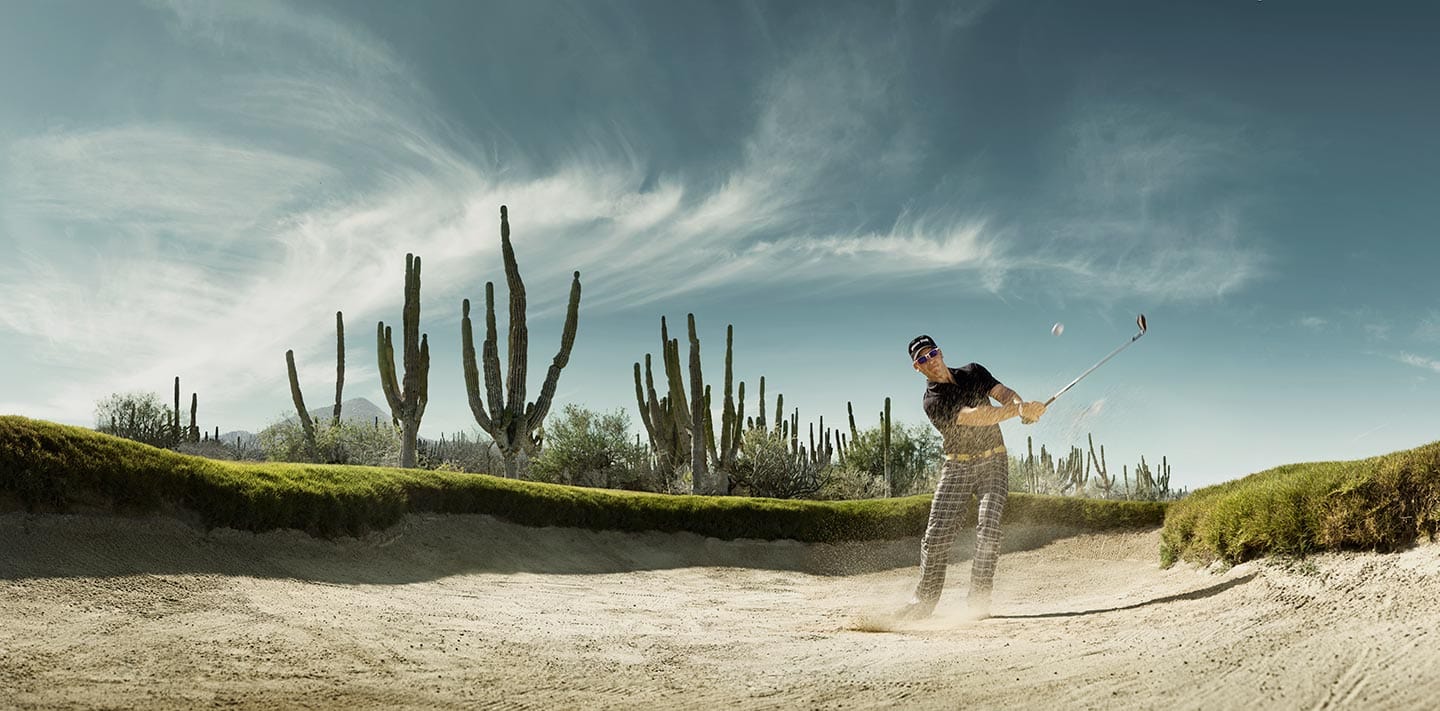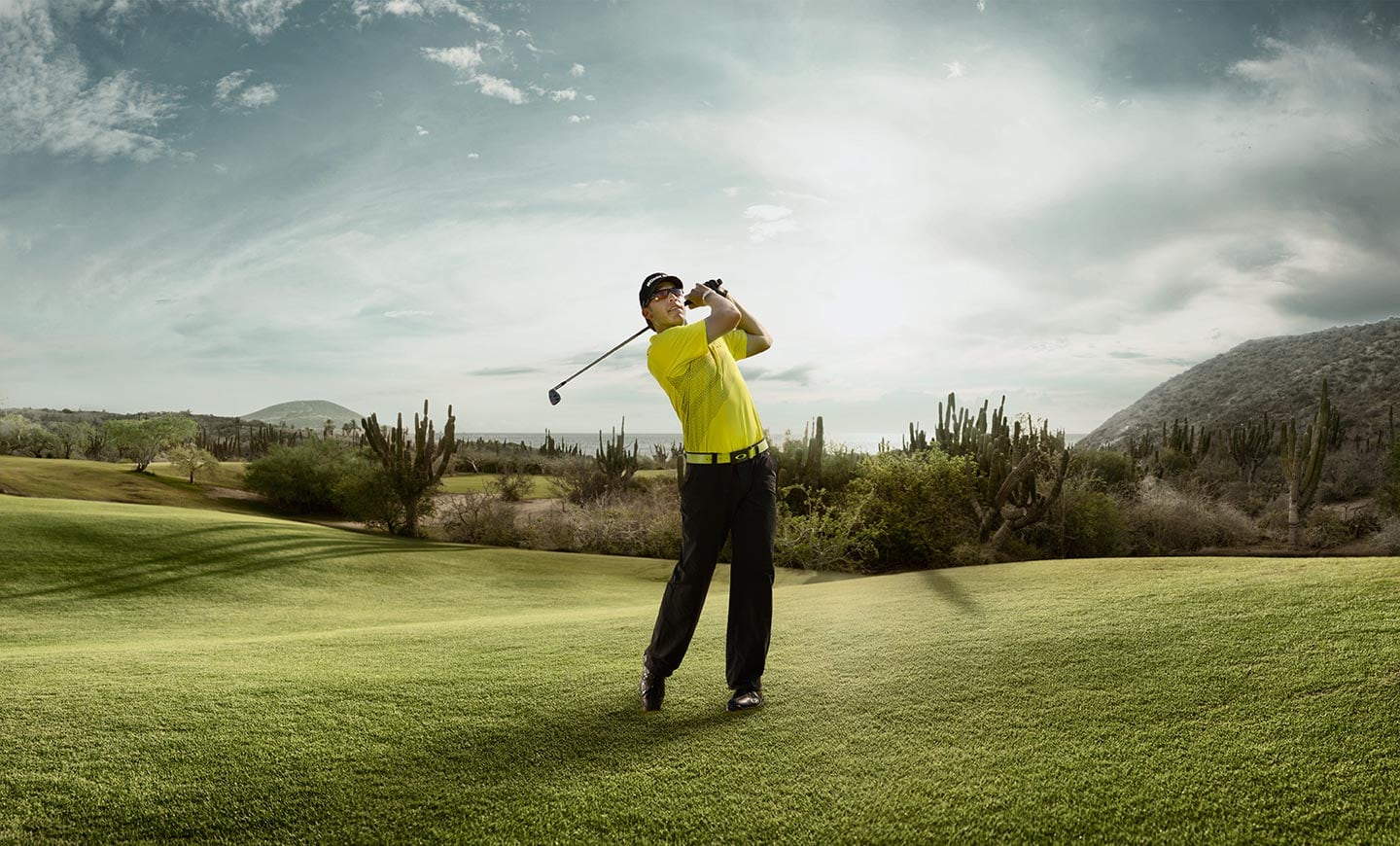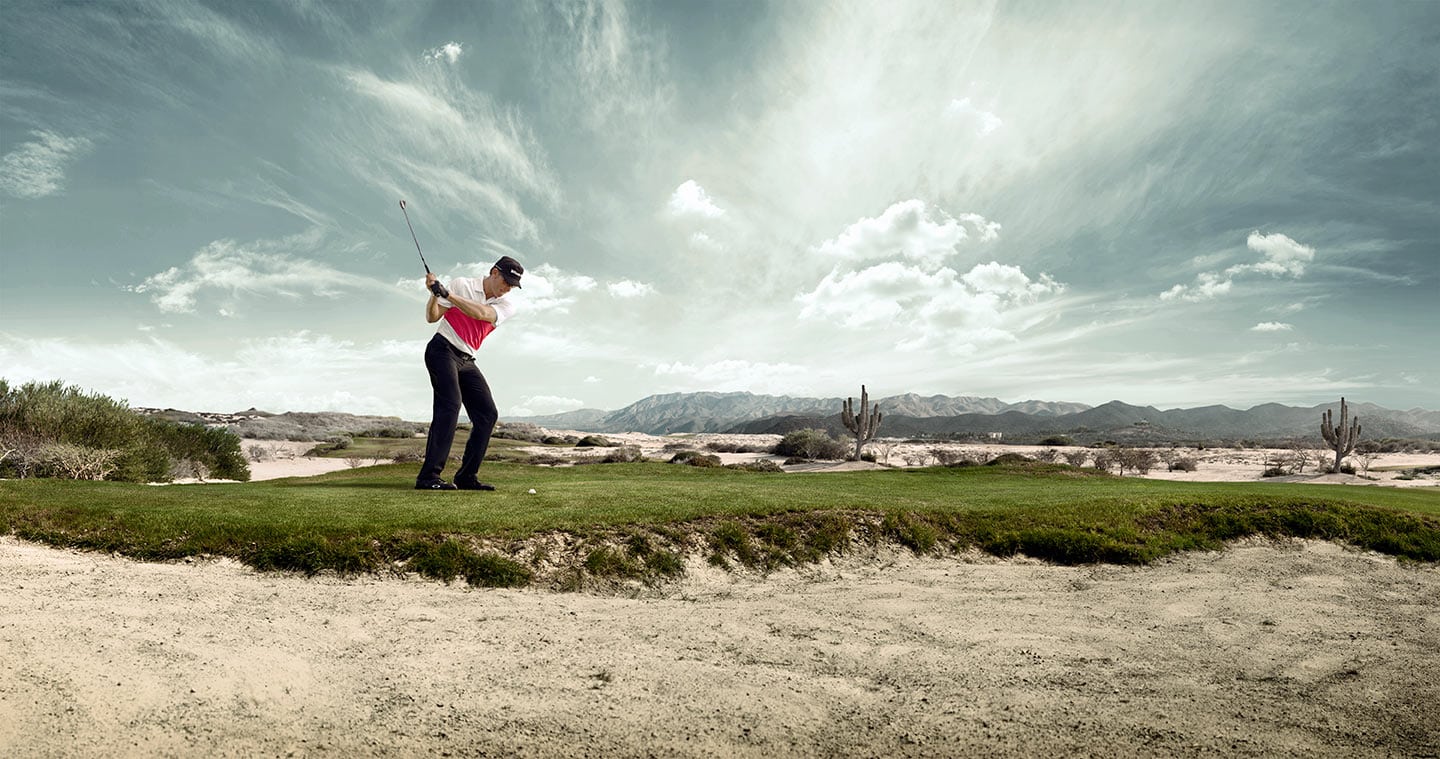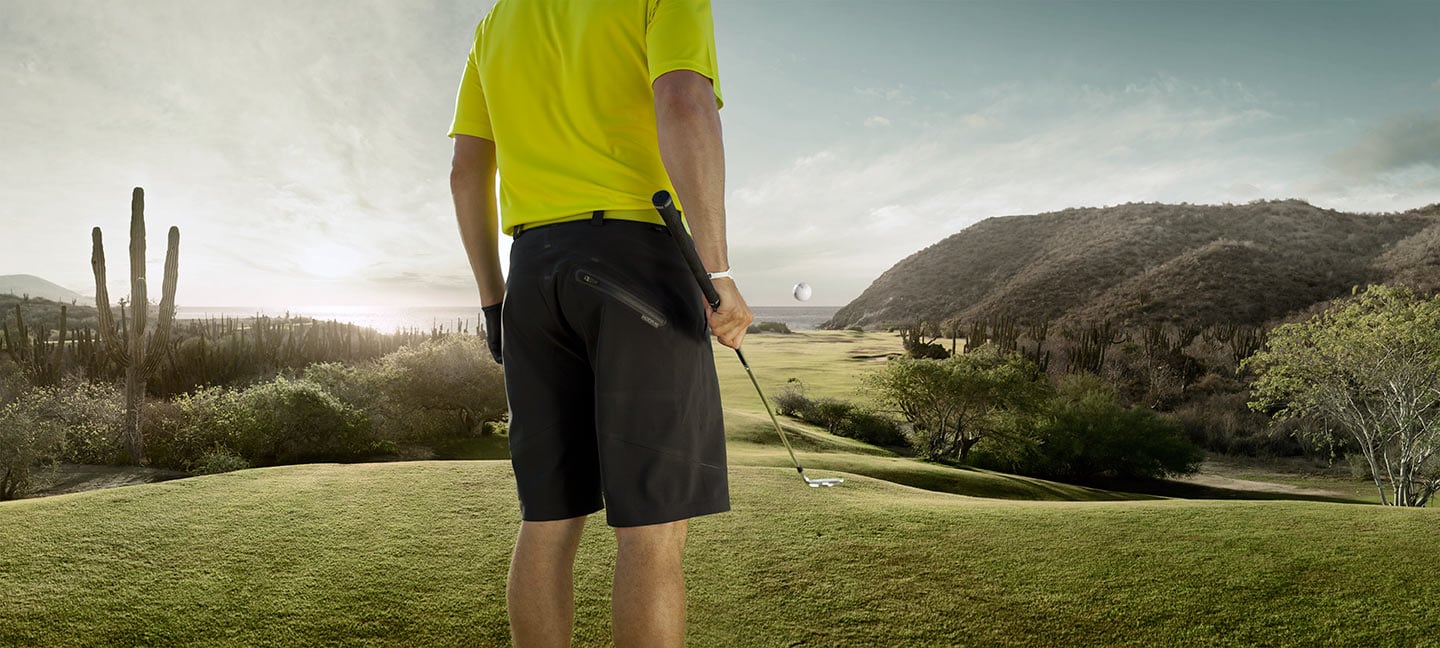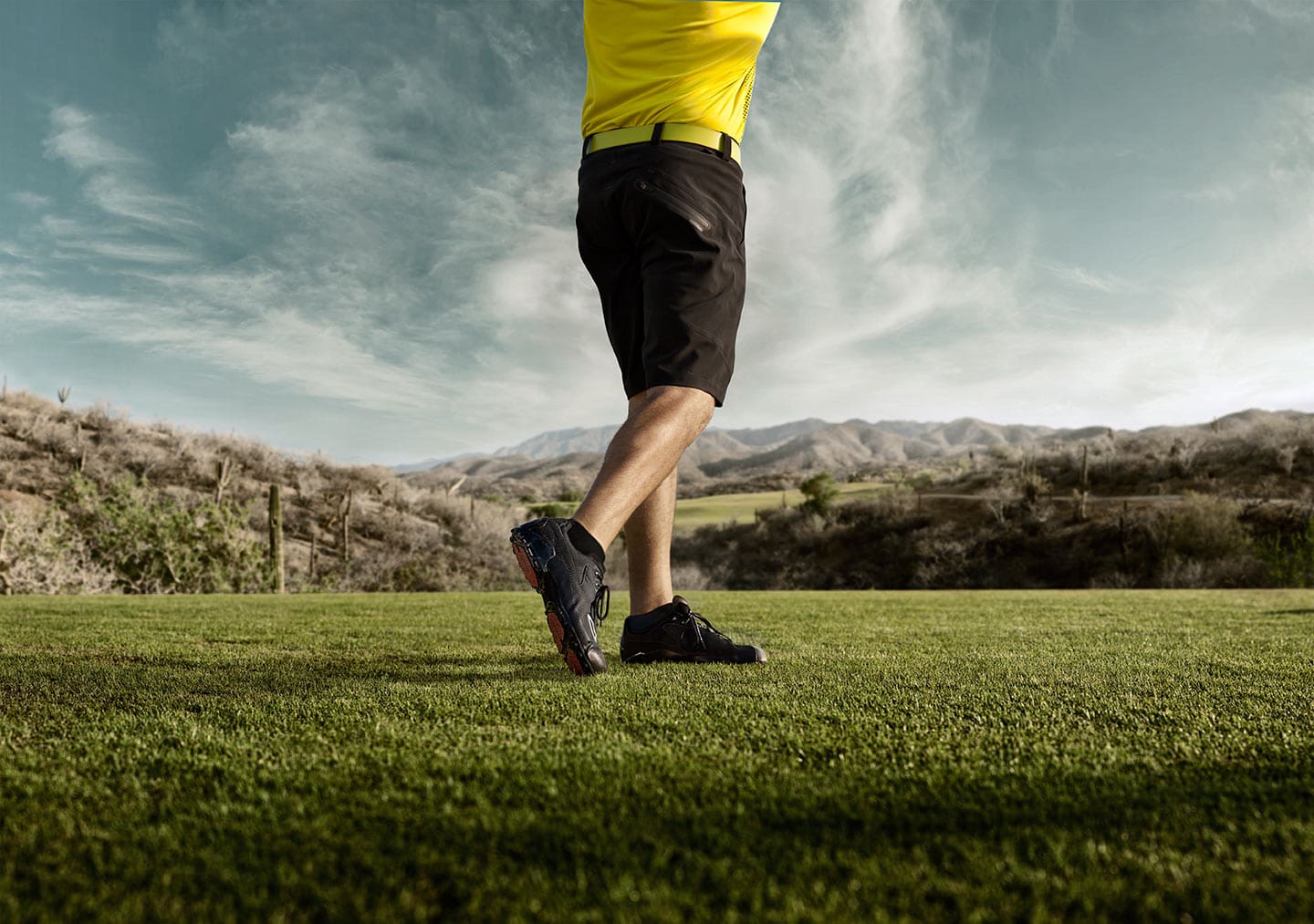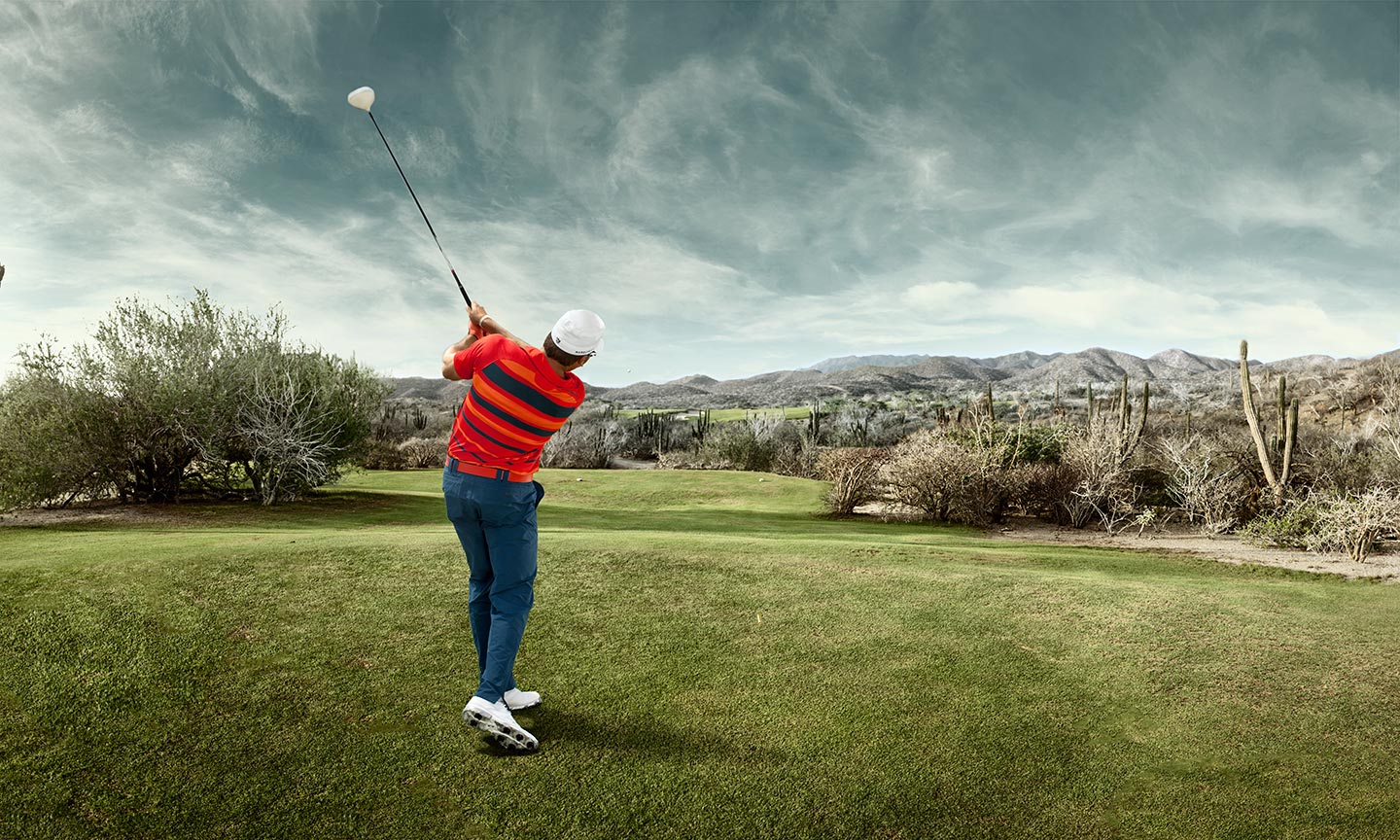 Rod McLean is a renowned commercial and advertising photographer, specialized in active lifestyle, sports, and portrait images.
Click here to visit the homepage and explore all galleries