Lürzer's Archive 200 BEST Ad Photographers Worldwide 2022, again Woohoo!
Personal Project
Location: North Shore Vancouver
Retoucher: me  
This years selected image was from a personal project and one I never would have imagined being selected for the 200 Best, that's what I love about Archive.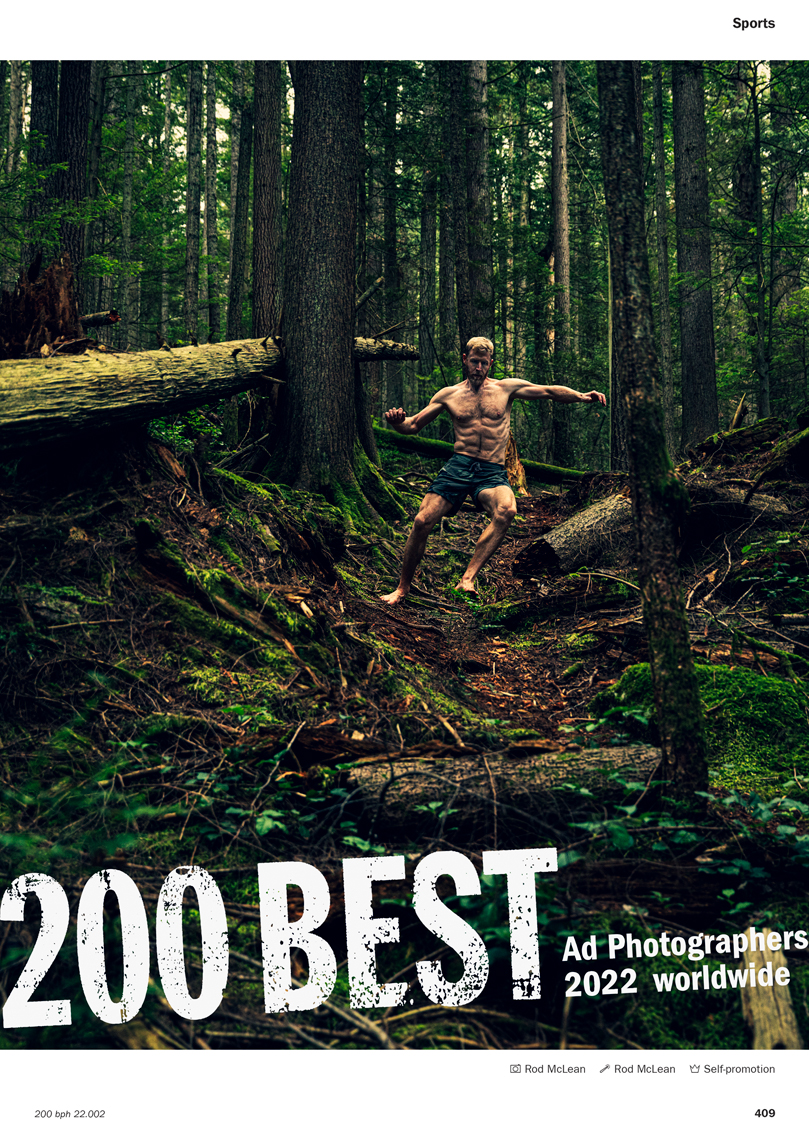 Rod McLean is a renowned commercial and advertising photographer, specialized in active lifestyle, sports, and portrait images.
Click here to visit the homepage and explore all galleries